Campgrounds that are part of the Jellystone Park franchise are adding more accommodations, according to a press release.
"Our locations offer not only cabins, deluxe RV sites, and standard tent sites, but also treehouses, safari tents, eco-tents, yurts, tipis, and covered wagons," said Trent Hershenson, vice president of marketing for Camp Jellystone, which franchises more than 75 Jellystone Park locations across the U.S. and Canada.
"One of our locations is even adding five rental cabins with hot tubs. This is family glamping in the 21st century."
Growing numbers of Jellystone Park locations are also installing bunkhouses, lodges, and other large accommodations for family reunions and other special events for large groups, Hershenson said.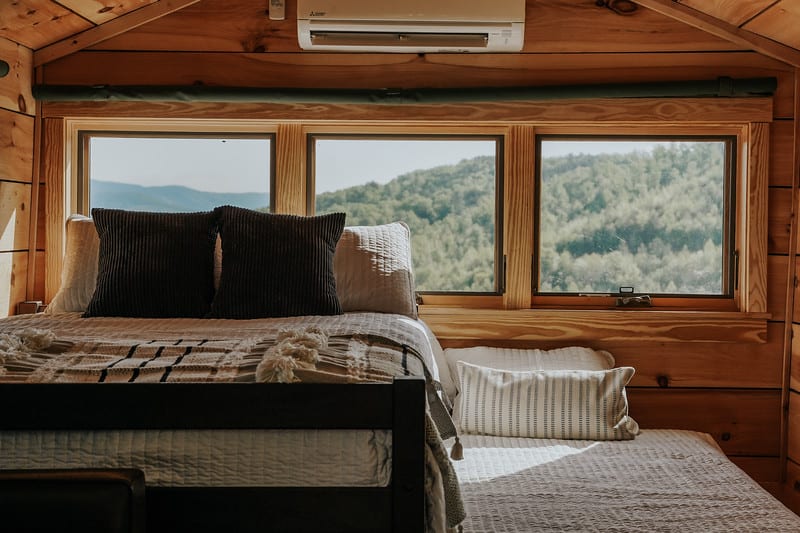 In preparation for the upcoming camping season, five additional cabins with hot tubs have been added to the Jellystone Park in Larkspur, Colorado while in Bostic, North Carolina, this location has added three new fully furnished eco-tents to complement the park's existing mix of RV and tent sites, glamping tents, and treetop cabins.
Complementing its existing sites and cabins, the Jellystone Park in Fredericksburg, Texas has added a furnished covered wagon and tipi.
Another location with new accommodations is in Fremont, Indiana. The park has opened a new rental unit for large groups called the Three Bears Lodge, which can sleep up to 19 people. It has also added 20 additional rental cabins.
In Gardiner, New York, this Jellystone Park location plans to add at least 11 new rental cabins this year while another park in Lodi, California is planning to add 20 new rental cabins, which will be available this summer.
The above accommodations complement the wide range of rental units that are already available at Jellystone Park locations across the United States and Canada.
According to the release, the biggest cabin in the Jellystone Park network is a cabin-style home in Waller, Texas that can sleep 28 people. It has two large living room areas, a large kitchen, and four bathrooms, plus several bedrooms. The Jellystone Park in Tabor City, N.C., for its part, has two extra-large cabin units that can each sleep 20 people.
Other Jellystone Park locations that have exceptionally large cabins or bunkhouses for rent include Amboy (Ilinois), Canyon Lake (Texas), Estes Park (Colorado), Gardiner (New York), Kerrville (Texas), Luray (Virginia), and Quarryville (Pennsylvania).
For more information about rental accommodations at Jellystone Park locations, please visit www.jellystonepark.com.
About Camp Jellystone
With 75 locations across the United States and Canada, Yogi Bear's Jellystone Park Camp-Resorts feature fun attractions such as pools and water slides, non-stop family activities, up-close fun with Yogi Bear characters, and glamping-style accommodations. For more information about Yogi Bear's Jellystone Park Camp-Resorts, please visit www.jellystonepark.com. For more information on franchising opportunities, please visit www.jellystonefranchise.com. Camp Jellystone is part of Sun Outdoors' family of brands.
About Sun Outdoors
Sun Outdoors is a leader in outdoor hospitality and is committed to its mission of offering guests exceptional and transformative outdoor experiences. With over 150 locations across the U.S. and Ontario, Canada, Sun Outdoors offers guests several ways to stay: from RV sites to vacation rentals, from tent camping to glamping, whether they stay for a weekend, season, or longer. Visit www.sunoutdoors.com to learn more.
Featured image from Jellystone Park Golden Valley in Bostic, North Carolina.