Volta Power Systems and Grand Design RV have joined forces to design an amazing RV, a report said. The towable rig will be exhibited at the SEMA show this week.
The "Adventure Without Limits" demonstrational RV will be showcased at the SEMA show in Los Angeles. The vehicle comes with an 18-kWh energy storage system that can power white goods, air conditioning, entertainment, and other items without connecting to the motorhome and the electric grid.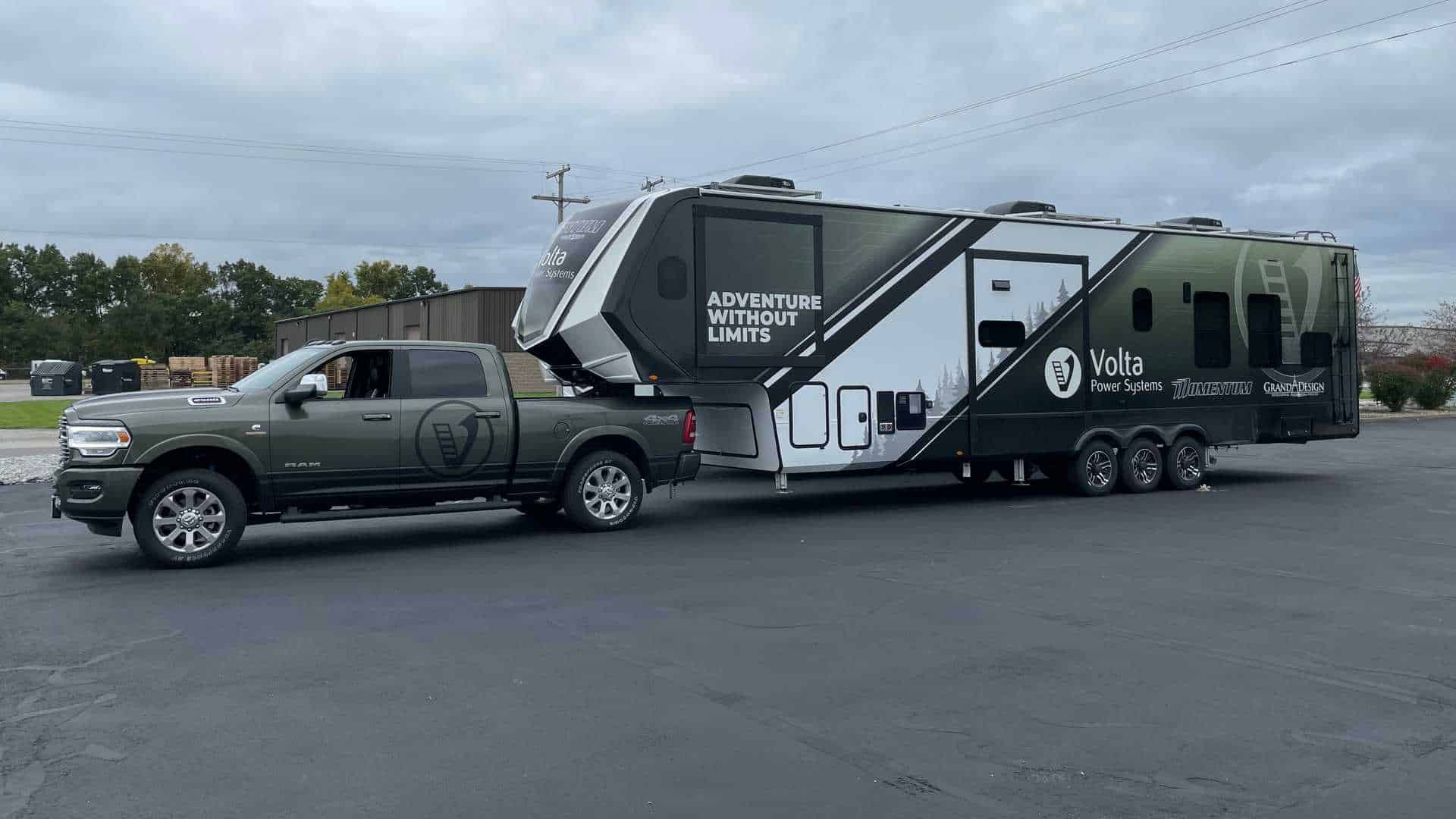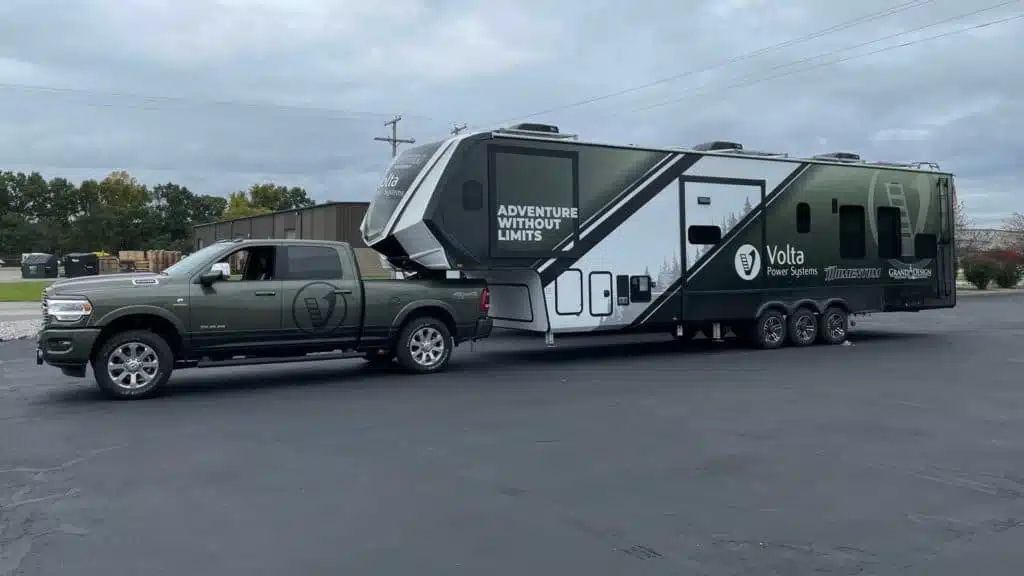 The vehicle displayed at SEMA will be towed by a Ram 2500 truck with an exterior color scheme that matches. The truck comes with an additional alternator of 9,000 watts that charges an internal 40-kWh battery inside the vehicle when it is in use or idle. The RV, on the other hand, can be used to charge a Tomcar TX4 electric ATV. A huge solar power system of 2,250 watts is mounted on the towable RV. Depending on the power consumption, it can increase runtime and charge it for several hours (even days!).
"This is the future of off-grid adventure," Jack Johnson, co-founder, and CTO at Volta Power Systems, comments. "With a unit like this demo, you can run your electric 4×4 up and down the mountain all day and still have enough power to recharge it and run your AC when you get back to the RV."
Grand Design will begin accepting orders for the brand new Adventure Without Limits RV soon, with the first delivery set for the beginning of next year. Customers can pick an entry-level model with a 6-kWh battery capacity and 3,200 watts of AC power for lighting, entertainment, and refrigeration. The higher-priced option will include 18-kWh storage and 6,400 Watts of AC power. Grand Design says this model can run an air-conditioner for many days.
If you are interested in the improved alternator charging system, Grand Design will work with certified aftermarket retrofit retailers to manage the installation. The charging system for electric vehicle toys can also be retrofitted for the motorhome.