GONEO, an international brand owned by Gongniu Group, a Chinese manufacturer of electrical consumer-oriented products, has launched its new Silent series portable power sources.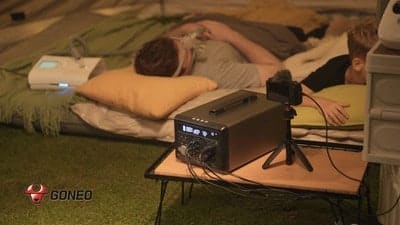 As per a press release, with its reliable and long-lasting power source that is able to power electrical devices outdoors, the Silent series has a noise-free design that lets users enjoy the outdoors when camping, providing an unwinding and relaxing experience while using electricity.
GONEO's outdoor power cooling system, which is a necessary component of traditional outdoor energy storage products is removed, bringing the volume of noise to less than 5dB.
The fanless Silent series significantly improves the experience for those who love camping and outdoor activities by solving the issue of noise they might encounter when charging electronic devices in the wilderness.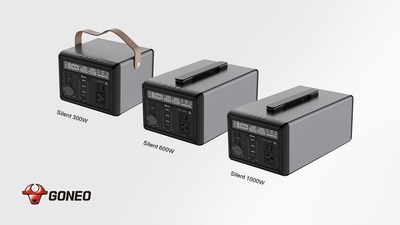 When fishing on a lake or out of a canoe or kayak in calm waters, the Silent series can supply electric power to electronic devices without generating noise that could be disruptive.
When used with a continuous positive airway pressure (CPAP) machine for an overnight stay in a campground, the Silent Series soundlessly provides uninterrupted power to the machine, so that campers can rest completely undisturbed.
If you are camping with your entire family, the generator will charge all devices without any sound, making a more peaceful and comfortable sleeping environment for adults and children.
The Goneo Silent series features 300W/303Wh, 600W/607Wh, and 1000W/1016Wh models with three different power outputs and battery capacities that meet the expectations of campers and outdoors enthusiasts who need to charge outdoor appliances with different power outputs in various camping scenarios.
About GONEO
Goneo, the international renewable energy brand of Gongniu Group, formally entered world markets in 2021 with an ongoing commitment to providing consumers with a safe and comfortable experience of using electricity through innovation in technologies and materials.
About Gongniu Group
Founded in 1995, Gongniu Group is one of the top 500 manufacturing companies in China and is mainly engaged in the R&D, production and sales of electrical products for consumer use.
The company was listed on Shanghai Stock Exchange's Main Board (stock code: 603195) on February 6, 2020. Based on its years of experience in professional technologies for and manufacturing of consumer demand-oriented electrical devices and equipment, the firm established a renewable energy business unit in early 2021 that focuses on the R&D and production of products powered from renewable and sustainable energy sources, with the aim of providing consumers worldwide with high-quality renewable energy solutions.