LG, a South Korean tech company, announced a futuristic concept mobile cabin dubbed "Vision Omnipod."
The company described the RV as "a futuristic cabin that can reconstruct the customer's space for a range of needs."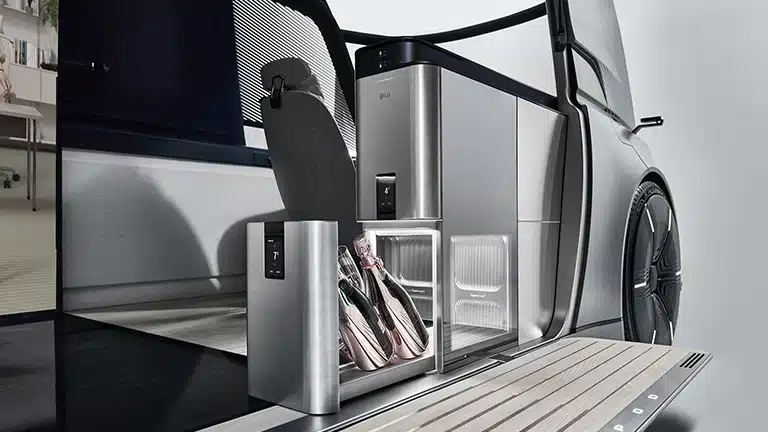 On the outside, the Vision Omnipod appears like a standard van. The inside, however, offers a different story. The rig's interior features an abundance of tech, including LG's home appliances such as a refrigerator, TVs, and drink dispensers. These electronics would be upgradeable and are standardized for in-vehicle use.
The interior is perfect for lounging with a reclining seat and what seems to be a couch.
According to the company, Vision Omnipod will have an "adaptive interior" that can be reconfigured in real-time through an extensive "Meta Environment Screen."
Reah, another notable feature, is an AI virtual assistant that will respond to various cabin themes.
As per a report, the company claims that the vehicle will have many "modes" to configure its interiors, including a shopping mode, an office mode, a fitness mode, a camping mode, and a sleep mode.
To know more about the Vision Omnipod, click here.