A desperate search has been initiated for a girl of four, who disappeared from her tent with her family camping in the Australian Outback.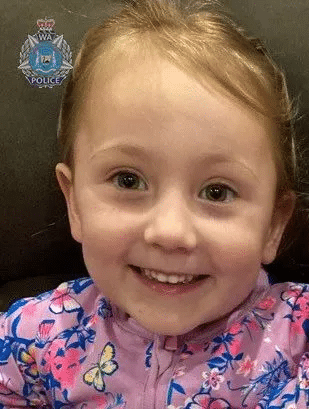 Cleo Smith went missing in her pajamas when her parents last seen her around 1.30 am. When they awoke at 6 am, they discovered she was gone.
The family was living at the Blowholes Campsite in Macleod approximately 50 miles to the north of Carnarvon.
She was wearing a bright pink pajama outfit featuring pink and blue butterflies and flowers printed on the suit when she was last seen.
Cleo's disappearance has been described as "very unusual" in a huge search that has been conducted throughout the western region of Australia.
Teams of search and rescue, helicopters police officers, and other locals are all involved in the search for Cleo.
Social media posts asking for assistance to locate Cleo have been shared many times.
Cleo's mom Ellie alerted the authorities and shared photos of the girl's face on Facebook as well as a plea for assistance.