Nissan converted NV350 to the next ultimate camping vehicle for the 2022 Tokyo Auto Salon Caravan. The Caravan Mountain Base Concept will be revealed at the Tokyo Auto Salon from January 14 to January 16, 2022.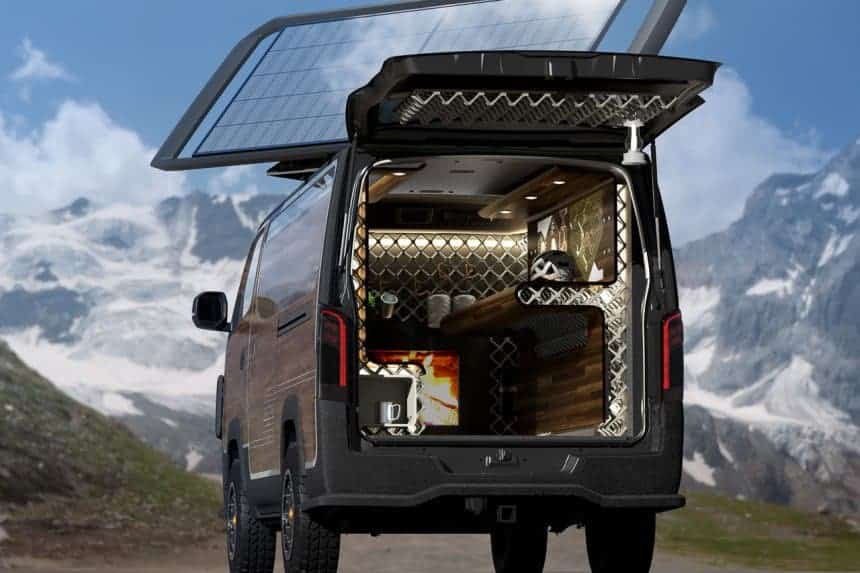 Unlike your standard Caravan (the name of the NV350 in Japan), the Mountain Base Concept has a more robust exterior. It features a distinct face bumper and a unique front grille, and what appears to be a brush bar with LED lights that shield the headlights. It even has an LED light bar in front of the roof, which provides additional lighting at night.
To highlight the vehicle's outdoor-oriented nature, Nissan added woodgrain body wrap, which provides an interesting contrast to the rugged design that the vehicle has. The beadlock wheels are wrapped in all-terrain tires so that the van can cover nearly every terrain.
As it's intended to be used for camping, the interior isn't equipped with conventional seats. Instead, Nissan installed a work table, a bench, and a fireplace, which offers a unique way for the passengers to unwind in the van. As with its exterior design, the interior is lined with wooden panels.
Are you looking to power your devices without using the engine? It comes with a solar panel mounted on the roof, which campers can utilize.
The Nissan Caravan Mountain Base Concept will officially be revealed at the 2022 Tokyo Auto Salon from January 14 to January 16. While Nissan is not expected to make a production version of this, it could offer NV350 owners some inspiration in converting their vans.