Moonstone Hammock in Karjat, India, features cozy forest cabins, delicious meals, and endless entertainment. According to a report, it's a beautiful spot that provides camping, glamping, and a self-sustainable forest cabin getaway.
After a long time, travelers have begun to travel, looking for access to nature. The mountains, beaches, forests, and other tourist destinations are now open to travelers, and many are searching for a natural camping experience while some seek the luxury of glamping. This is why Moonstone Hammock, located in Karjat, is the ideal spot for those searching for something similar.
The campground has a cozy forest cabin, delicious food, and never-ending entertainment. Trees surround the 11-acre campsite.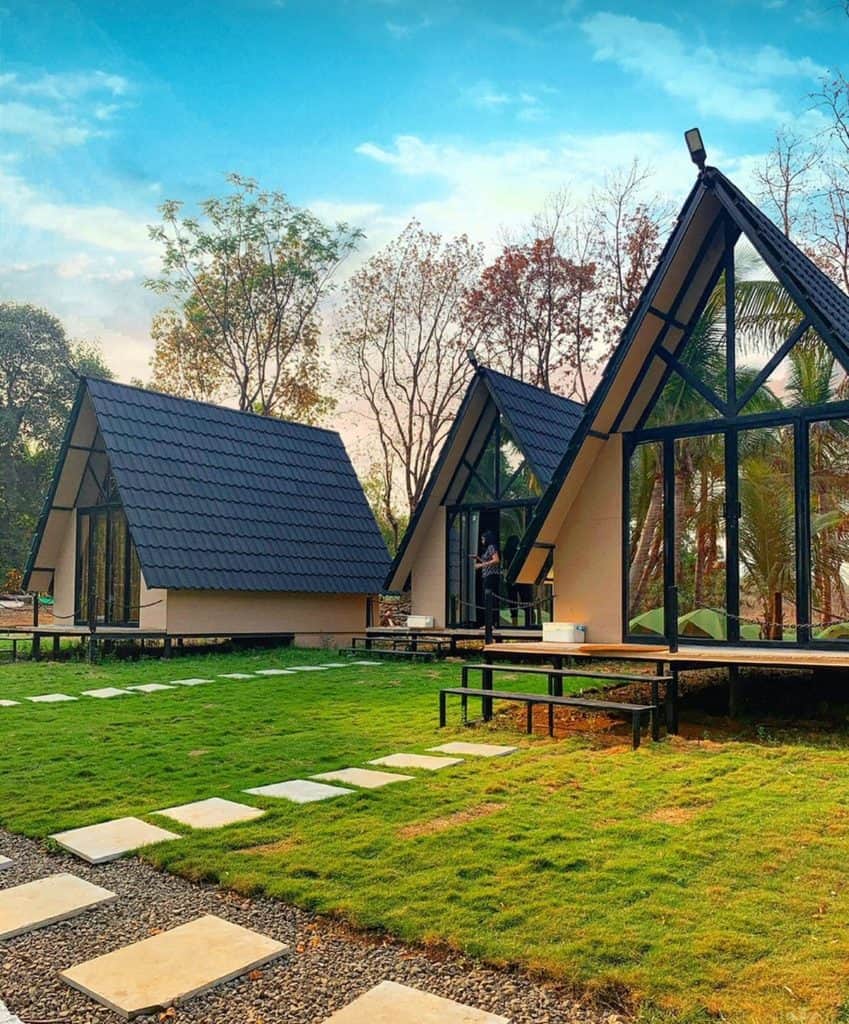 The cabins are constructed with a sloped roof as well as big windows that serve as a portal to stunning views.
Each one of the cabins can house two people. The first floor is adorned with bright blue walls, a comfy sofa, tables, and a bathroom. A climb up the ladder will take one to an attic, which includes a queen-sized bed.
Located on the foothills of Matheran, Moonstone Hammock is packed with entertainment options. This includes bonfires, karaoke nights, board games, film nights under the stars, and live entertainment on Saturdays.
Someone who enjoys swimming can take a dip in the on-site swimming pool, while those who want to get adventurous can go zip-lining, rifle shooting, kayaking, or enjoy outdoor sports such as badminton, cricket, and volleyball.
Foodies will love the boho-themed Buddha café at the campsite, which serves an excellent menu as well as an amazing selection of books that will keep your mind busy.
For more information, visit their website here.